A casino jackpot is a type of casino bonus that is integrated into the game. Unlike deposit or no deposit bonuses, where you must make a deposit or meet certain requirements to get the bonus, the jackpot bonus is different. You are not required to do anything, except play the game that has the jackpot feature. This means that there is no guarantee that you will get a bonus.
The jackpot is defined as the biggest possible win on one spin, as all the games have a jackpot that is triggered by any spin, regardless of the bet amount. The reason for this is the Random Number Generator, that all the casinos use. This indicates that there is no way to forecast or win this bonus using a strategy.
The amount of the jackpot bonus varies, depending on the game, the casino and most importantly depending on the jackpot type, i.e whether is fixed or progressive. As you will read below, there are numerous types of jackpots, but they all have one thing in common no matter what game you play. It's all up to chance!
You will learn more about the jackpots and types of games on this page before picking which one to play. We also have a list of the best jackpot slots available in online casinos in Nigeria.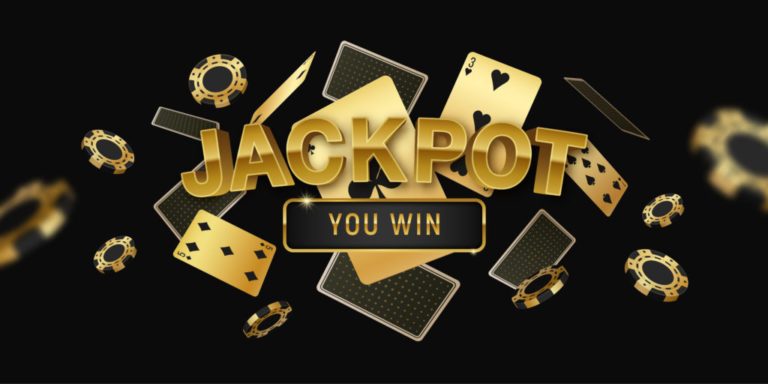 Types of Casino Jackpots
As already mentioned, there are several different types of jackpots, each of them influences the jackpot payout amount and frequency, as well as which players contribute to the prize pool.
Progressive Jackpot
If you are looking for the highest jackpot then you should be playing progressive jackpots games. The progressive jackpot is also called a non-fixed jackpot because the payout amount is not fixed. The progressive jackpot game has its pool of money that rises as each player spins the reels. Every time a bet players place a bet, a portion of the bet goes to that pool. As a result, the prize pool increases as more players play the game and bet more.
So, this type of jackpot keeps growing until someone triggers the bonus and wins it. And by then it can even reach millions, like for example Mega Moolah slots by Microgaming. These slots usually are hard to hit and reach insanely high amounts. The highest jackpot hit so far is €19,430,723.60 on Absolootly Mad™: Mega Moolah.
There are no rules when the progressive jackpot can be triggered, and it is usually difficult to win. This is why certain jackpots may reach such large sums, as it can take months for someone to win. Because there are no restrictions, one player may hit it twice in a succession or two players could win one after the other. The payout amount is what differs. A player has the same chance of winning a progressive jackpot every time they spin the reels, regardless of the size of the prize.
The progressive jackpots can be Local or Network Progressive.
Local Progressive Jackpot
The local progressive jackpot has a growing prize pool that is dependent on bets placed within that particular casino only. This means that the payout amount is lower than the amount paid when you hit the network progressive jackpot. On the other hand, you have a better chance of winning any of the rewards in the local progressive slot machines than you do in other progressive games.
Network Progressive
The network progressive jackpot has a prize pool funded by the wagers of players all over the world, playing in any online casino, not just one. This is the reason why the payout amount for this type of progressive jackpot can reach millions.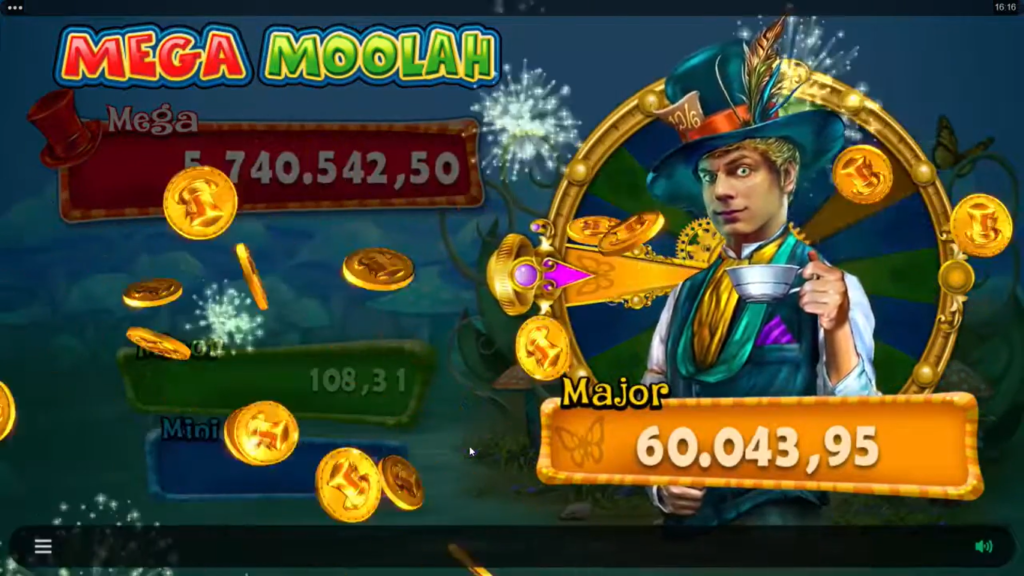 Fixed Jackpot
The fixed jackpot is opposite the progressive one as this is a non-progressive jackpot bonus. The software provider that developed that game sets the fixed amount. So, the number of players or the number of bets does not affect the fixed payout that is set.
The chances of winning these fixed prizes are higher because they have fewer variations and are more steady. Still, there is no guarantee that you will win, of course, and the amount is not as high as the progressive ones. This is still exciting for many players, who not only chase a big jackpot that is hard to get.
Another exciting thing is that these games usually have more than one fixed jackpot built in the game. Most often there are three or four jackpots with different payout amounts. So, once you trigger the jackpot the win is guaranteed, only the amount of the jackpot is left to be revealed. For instance, a very popular fixed jackpot slot at the moment is Aloha King Elvis with three jackpots, the highest one reaching x1000 of your bet.
Mystery Jackpot
Maybe you've never heard about this type of jackpot, but they're pretty amazing too. Mystery jackpots, or most often known as Must-Hit-By are jackpots that must be won by a certain value or sometimes date. These jackpots have two set values, starting and end values. The jackpot must hit sometime between those values, i.e. before it reaches the end value. This indicates that it can happen at any point between these two points.
These games have a jackpot meter at the top or on the side that says "Must Hit By (or Must Win By) and the maximum sum." In essence, a percentage of your bet goes into the meter, which can be triggered at any time. The closer your total is to the "must hit by" figure, the better your chances of winning the jackpot.
Jackpot Slot Games
Jackpot slots are the most popular casino games with a chance to win a large cash payout. These vary in size and frequency, from slots with fixed jackpots to network progressive jackpots. These slots have a bonus game attached that determines the size of the jackpot, as almost all slots have more than one jackpot prize. The bonus games are somehow mini-games that vary depending on the game, from choosing card colours or coins to spinning a wheel. But, the important to know is that once this bonus game is triggered, a win is guaranteed.
Progressive Roulette
Many people think that only casino slots have jackpots attached to the game, which of course is not true. Many online casinos offer a progressive roulette as well, which is the standard roulette game with a jackpot attached. The key distinction between roulette and progressive roulette is that in addition to your regular wagers you must place a side bet that contributes to the prize pool. The prize pool grows with each spin of the wheel until it is won by one lucky player, at which point the jackpot re-accumulates. In progressive roulette, the side bet is a must, so make sure you understand the regulations before playing.
The rules to win the jackpot vary, but almost always include hitting the same number a few times in a row. For instance, if you are playing Roulette Royale you would have a chance to win the jackpot if the same number is hit five times in a row.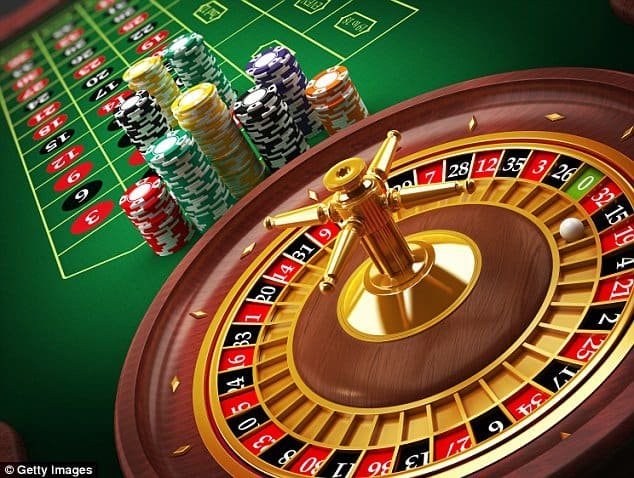 Progressive Blackjack
The rules for progressive blackjack games are the same as for regular blackjack varieties. The main difference is that these blackjack games are connected to a network of progressive jackpots. With optional side bets, all players can contribute to the expanding pot, ensuring that the prize pool keeps rising until someone is lucky enough to win it. Once the jackpot is won, it resets and begins to accumulate again, usually from a fixed sum known as a seed.
The blackjack games have different rules about winning the jackpot, and it mainly depends on the software provider. n the software supplier. For example, if you are playing the progressive blackjack by Microgaming, you need to match a specified hand of 7s. the blackjack version by Playtech awards the jackpot when a combination of Aces is created.
Progressive Video Poker
Progressive video poker is similar to regular video poker, but with the addition of a progressive prize. As more individuals play the game, the pool grows larger, and if you have a specific winning five-card hand, you can win the progressive jackpot. In most variants, the royal flush is usually the winning hand.
Progressive Poker
Online casinos provide progressive poker games in addition to progressive video poker. The player can now place a bet on the progressive jackpot in addition to the normal bet. The winning combinations of each progressive video poker game might be different, so check before playing. Usually, you must create a specific combination of cards, like for instance royal flush, to win the jackpot. If you get lucky and create the winning combination, you can get a lot more than usual. Most importantly, you may continue to play your favourite traditional game while simultaneously having a chance to win with the ideal hand.
How to win a jackpot?
Although casino games are purely games of chance with no way of knowing what will happen next, several strategies can help you boost your chances of winning a jackpot. There are a few key winning strategies that apply to all sorts of progressive jackpots:
Choose a game you're comfortable with – If you want to win a jackpot, you should play a game you're familiar with. You will have a firm knowledge of the game after playing it for a while. Playing a game that you are comfortable with enhances your chances of winning and striking the jackpot.
Learn about the other winning combinations – Some casino games demand you to create a specific combination in order to win the jackpot. In certain cases, these pairings are specified in the game rules. Apart from the well-known winning combinations, learning new winning combinations boost your chances of winning the jackpot.
Set a loss limit – When playing a casino game, you should set a loss limit. Setting a loss limit helps you to be cautious when playing and helps you stay within your game budget. Players who set a loss limit are more focused and have a greater chance of hitting jackpots faster than those who play purely on emotions.
Determine the jackpot frequency – Another jackpot-winning approach that might be incredibly advantageous to you is to determine how frequently the game pays out and how much has been paid out so far.
Best Jackpot Slots in Nigeria
Every online casino in Nigeria has progressive jackpot slot games from a number of different game suppliers.
Coinbet24 Nigeria, for example, provides Betsoft's progressive jackpot slots, which are among the best. Play Good Girl Bad Girl, the greatest Betsoft Gaming casino game with a progressive jackpot and a 97.79% player return percentage. A Night in Paris, a slot game available at Coinbet24 online casino Nigeria, is another superb slot with a progressive jackpot and numerous extra features.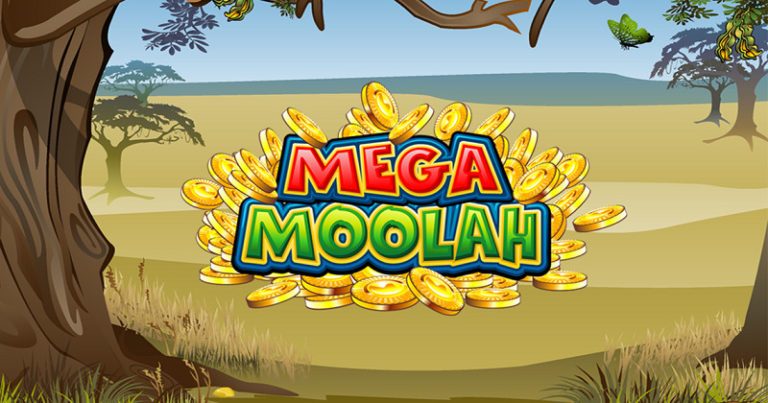 Betway Nigeria, on the other side, includes Microgaming's Mega Moolah, which is one of the most popular slots with the largest prizes. Microgaming released the Mega Moolah slot machine in 2006, followed by a few Mega Moolah variants. There are now eight Mega Moolah slots, the most recent released in February 2021. Absolootly Mad™: Mega Moolah has the highest jackpot paid with the amount of €19,430,723.60. The WowPot Jackpot is the newest addition to Microgaming's progressive jackpot network. Wheel of Wishes was the first game to include the newly updated WowPot jackpot when it was released in early 2020, followed by Book of Atem: WowPot, Sisters of Oz: WowPot, and African Legends. All of these are available at Betway Nigeria.
Another company that makes fantastic progressive jackpot slots is EGT Interactive. The 20 Super Hot slot game, a classic fruit machine with a progressive prize, is available at 22Bet Nigeria. Burning Hot and Flaming Hot are two other fruit-themed progressive jackpot slots. Simply register and spin for a chance to win one of the jackpots.