Live casino games emerged relatively later than the classic online casino games, but not because no one tried. The idea first appeared in 1995, three years after Microgaming launched the first online casino. The provider launched a live casino but unfortunately, the technology back then was not on the required level.
First of all, not everyone had a computer back then. Then, the dial-up internet was slow and could easily interrupt a live casino game by just one phone call. Furthermore, taking into account that the people were still sceptical about gambling online, the live casino did not really flourish.
As the technology improved, the idea of a live casino was on the way to becoming a reality. The first live casino games appeared around 2007, years after the idea was conceived. As more people had internet access, the online casino became more convenient than the land-based.
Nowadays, there is practically no online casino that doesn't offer live dealer games. On this page, we will help you find the best online casinos in Nigeria to play live casinos.
How does the Live Casino work?
Live casino games are the most recent and significant addition to internet gaming. In a nutshell, these are games that the casino broadcasts live from a land-based studio to your mobile or laptop screen. Given the crisp-clear HD resolution and innovative features, it is no surprise why live dealer games are so popular.
Live casino games combine the best of both worlds, the excitement of traditional casinos with the convenience of online casinos. Unlike online casino games, live dealer games are managed by a human dealer rather than an RNG. Everything is the same as a Vegas casino, with the exception that the game is streamed to your preferred screen.
You communicate with the live dealer, and place your bets, using an interface with additional features such as dealer chat. We have to say that live dealer companies have gone to great lengths to keep things as near to a land-based casino as feasible.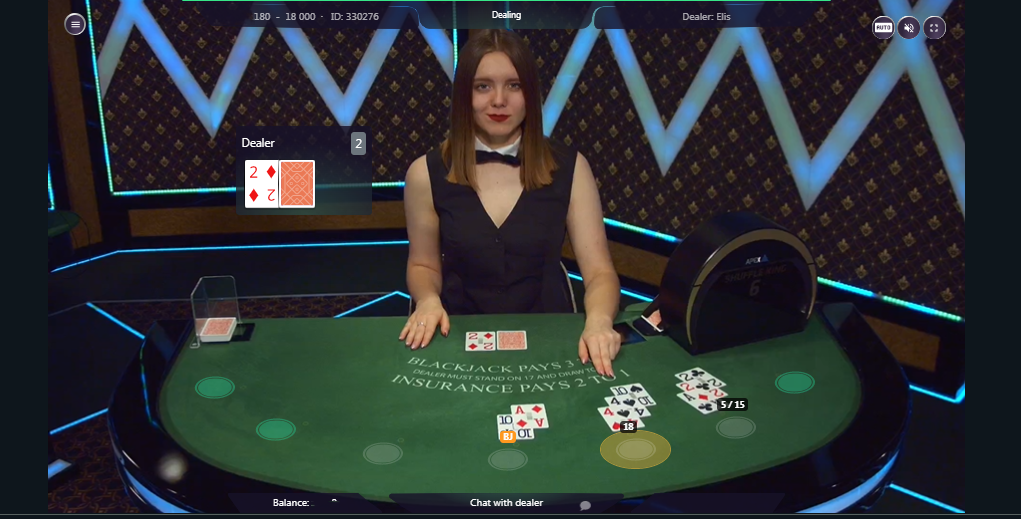 Why is it so popular?
The live casino industry has progressed further than that of many other casino games. Additionally, the existence of a live dealer casino, as well as a real physical casino, provides extra benefits to the gambler.
Live dealer games have features that were previously unavailable, making them really unique. Live casinos allow players to interact with live dealers without having to travel to a casino and instead relying only on an online resource. The game is aired live from dedicated studios equipped with video cameras and staffed by actual dealers. You can observe the dealer and other players "in real-time," and you don't have to be concerned about being seen. You don't have to worry about your appearance or hair. When you win or lose, you can be as excited or angry as you want. Without anyone seeing or hearing you, you can roll around on the floor or jump to the ceiling.
Another factor in their popularity is the social aspect of the games. Unlike traditional casino games, you may immediately speak with the dealers and hear the environment. One of the main reasons why players choose live dealer games is because of this. It gives live casino developers an unrivalled advantage over traditional casino games.
Live Casino Experience
Online casinos offer a wide variety of games that can be accessed at any time and from anywhere, as well as attractive incentives. Regardless, actual casinos have one thing going for them, and that is the atmosphere.
The void is filled by a live casino, which allows online casinos to give players a taste of the ambience and mood that can only be found in a genuine casino. Although live casinos will never be as good as real casinos, they are superior in another regard.
Live casinos are the right choice for users who want to completely immerse themselves in the atmosphere of a real gambling establishment. In a "live" casino, players hear the sounds of cards or wheel spins and see a real table while being comfortable at home. You may log in and enjoy a realistic casino experience no matter where you are because live casinos are available on computers, phones, and tablets.
No Dress Code
A significant advantage over a real casino is that you can play in any clothes you like, even on the beach or at home. Nobody sees the player, and despite the fact that he observes all that transpires at the gaming table, he maintains perfect anonymity.
On the other hand, dealers are always dressed stylishly and cleanly because a pleasant appearance enhances the casino experience. So you may sit at home in your most comfy pyjamas and play casino games while pretending to be dressed in the most stunning suit attending a fancy Vegas casino.
Availability
Dealers are people just like us, and they need to sleep. Because of this, you can't play for more than 8 to 16 hours in a real casino. Live casinos, on the other hand, offer extended hours of operation and allow you to play whenever and wherever you like. Like most online casino games, a game with a live dealer can be played at any time of day. Dealers and film crews operate in shifts, and studios shoot 24 hours a day, seven days a week.
Some games have a limited duration, but others are always open for wagering, giving them a substantial edge over real casinos.
Live Chat
Many people believed it was impossible to replicate the ambience of a land-based casino online. However, live casinos have gone to great lengths to make you feel as if you're in a real casino. One of the most enjoyable aspects of a trip to the casino for many players is the social aspect. You can engage with other players and comment on the game's overall progress using the live chat option available. You can even converse directly with the dealers, exactly as if they were sitting across from you at a Vegas table.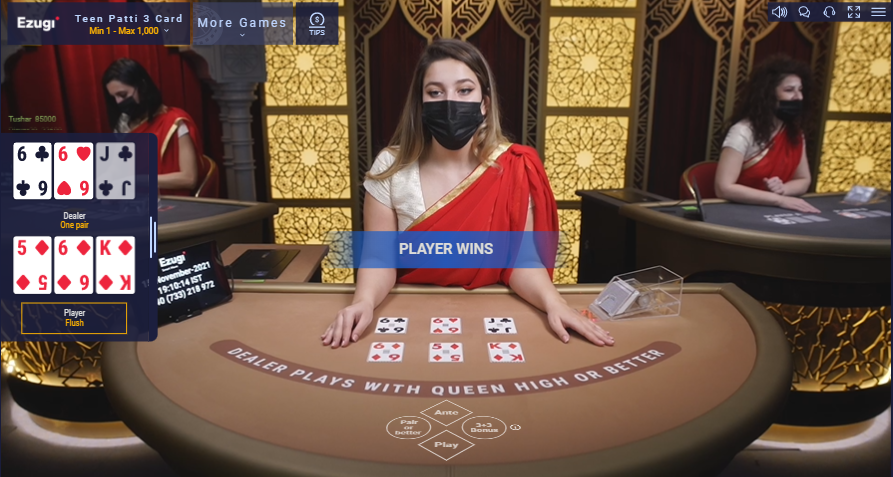 Live Casino Games
Traditional casinos feature fewer games than online casinos. Take the number of available slots, for example. At least 100 slots are available at online casinos, with some offering as many as 4000-5000. In a regular casino, this is not possible. The live casino, as previously said, is in the middle of the land-based and online casino. As a result, you have a wide range of selections to choose from, as well as the thrill and excitement of a real casino.
Live Roulette

Live roulette is one of the most popular games in live casinos. An actual dealer, who is generally a lovely young lady, spins the wheel. The player listens to all of the sounds made by the spinning wheel and the ball before deciding whether or not to continue playing.
Live Blackjack

Players can choose from a variety of rules and deals when playing live blackjack, with the basic seven-card deal being one of the most popular. The gaming tables are typically overcrowded, adding to the game's excitement.
Live Poker
Live casinos offer the most popular type of poker, Texas Hold'em. Furthermore, there is a table for regular players and a table for VIP users in each type of poker. The client can always choose a table that is acceptable for him, based on the style of play and the bet amount.
Live Baccarat
Baccarat with a live dealer allows the player to watch the game from numerous angles at once, as well as see statistics and prior movements. Players can choose between the conventional version of the game and the ultra-fast Speed Baccarat and Baccarat Squeeze.
Live Game Shows
If a live casino simply offered table games, it would be unsatisfactory. As a result, live casino game shows such as Monopoly, Deal or No Deal, Dream Catcher, and others are available to participants. These games can be incredibly rejuvenating after a long game of poker.
Live Slot Games
Many casinos also provide live slot games, which add to the thrill for slot lovers. The reels are spinning in a studio, and many other gamers are wagering on the same machine. Gonzo's Treasure Hunt by Evolution is now the most popular live slot game. The online live slot game, which is based on the original Gonzo's Quest slot, is the world's first live casino slot game to blend live and slots-style action, as well as the first to incorporate augmented reality technology.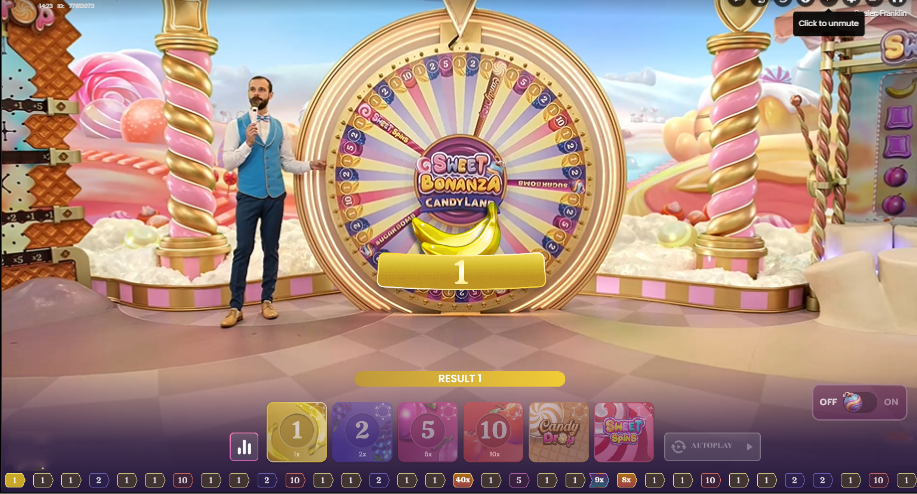 How to Play Live Casino?
Realistically, there are no special guidelines that apply to live casino games. But it is a good idea to familiarize yourself with the game rules before playing for money.
Furthermore, even if no one can see you in the live casino, you can't waste their time by asking them about what's going on right now. Because the game is in progress, neither the players nor the dealer can afford to wait for a half-hour for your next move. So, before you start playing, figure out what you can and can't do. That way, you'll have met all of the requirements for a game that will provide you with both entertainment and profit.
We'll assist you in starting your live casino experience once you've discovered the best online casino for you.
Choose the best online casino for you and create an account. Players who are not registered users are unable to play live casino games, and they are not available for free play. This is why you'll need to open an account and deposit money.
The following step is to select a game. Blackjack, roulette, and poker are definitely the most popular games at the live casino. If you have a preference, go to the live section and pick your favorite. Apart from these three games, the online casinos we recommend have live casino game shows where you can spin the wheel for cash prizes.
A new window will open once you've selected the game you wish to play. You may observe the live dealer engaging with other players before you take your place at the table. During the session, you will be sitting in front of a professional live dealer or croupier and will have the opportunity to speak with him and ask questions.
You may easily sit out a few rounds and just watch the other players if you don't feel comfortable playing right away. It also allows you to look at the live display and its features.
You can start betting when you've gone through all of the game's options. Place your chips on the table and set your bet amount.
Unless one of the players takes too long to decide what to do next, the games normally flow smoothly and without interruptions. In any case, one of two results is possible: you either lose or win. Your balance will be updated immediately whether you win or lose.
The good news is that you are not obligated to remain at the same table if you are not enjoying yourself. You can play one round before switching to a different table or game. It's all up to you.
Live Casinos in Nigeria
Live casino is a relatively new trend in Nigeria, but still, there are many online casinos that offer live games. You must first find the best online casino for you before you begin playing. You can browse our online casino reviews page to see if there is some casino that will fit your needs. Or you can check out the casinos we recommend for playing live games below.
Nigerian players can play live casino games at 22Bet Nigeria. 22Bet Nigeria is popular among players since it is entirely safe and secure. The most popular table games, as well as game shows such as spinning the Money Wheel, Deal or No Deal, and Monopoly, are all available in the live casino section.
Another great online casino is Melbet Nigeria. They have live casino games provided by several software providers, some even offering live games with dealers speaking different languages. On top of that, Melbet Nigeria has popular live slots on offer, so we definitely recommend you to try these.
Betwinner Nigeria has by far the largest collection of live casino games. From poker, roulette, sic bo, to amazing game shows including the newest one Sweet Bonanza Candy Land.