PayPal is one of the best-known money transfer services around the world. It is available in many countries in the world, including Nigeria. Due to its extensive popularity and big user base, many online casinos now allow PayPal as a deposit method.
Despite the fact that many different payment methods are available around the world, many individuals choose PayPal to send and receive money. The company has come a long way since its inception by continuously enhancing its service. As a result, they are now undeniably superior to other suppliers in at least two ways: simplicity and convenience of use.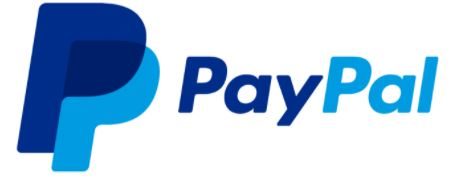 What is PayPal?
PayPal is an online payment system that has been operating since 1998. It allows you to send and receive money for a small fee to people all over the world. Using the system, you can easily buy and sell products online, or store the money as it also works as a digital wallet. It is the easiest way to make online purchases as you won't have to provide your bank details every time. In addition, it is a convenient way to deposit to your Nigerian online casino without providing your details. This is one of the main reasons why people around the world choose PayPal as a casino payment method.
How does PayPal work?
One thing you need to understand from the start is that PayPal is not a bank. Sure, you can make payments using it, but the account has to be funded in some way. In Nigeria, you can do so by linking your bank card to the PayPal account. You can use Visa or Mastercard linked to a Nigerian bank account.
Almost every website on the internet uses PayPal. Those who sell things or provide services, in particular. Online casinos started listing PayPal as one of their payment options with one purpose in mind: to make the customer's experience easier. Simply select PayPal as your payment method and confirm it instead of inputting your payment information every time you make a transaction. You don't have to keep your credit card or other personal information on hand.
It is very easy to open a PayPal account than a bank account. Below you can find the steps to open the account.
How to open a PayPal account in Nigeria?
To start using PayPal Nigeria, you need to open an account by accessing the website and clicking SIGN UP.
First of all, you will need to provide a mobile phone number. This requirement is for the protection of your account, as every time you want to log in, Pay Pal sends a code to t phone number you provided. This way, no one can access your account. Once you provide the phone number, the code sent to you is valid for 10 minutes. So, make sure you use it right away.
Once you've entered the code, you will need to provide some personal information. PayPal requires a name and surname and a valid email address, as well as your password for future usage.
Then, you need to provide your nationality, date of birth and full address. Before you continue further, you will have the User Agreement and Privacy Statement that you need to confirm you agree to.
Once you are ready, click the Agree and Create Account button and your account will be created. Your next step will be linking your PayPal account to your bank card, and you can do so by following the steps below.


How to link bank account to PayPal Nigeria?
Opening the Paypal account is quick and easy, and you'll be ready to use it in just a couple more minutes. You'll need to link a bank account and/or a credit card to your PayPal account in order to use the services.
Login to your new account, and from the Dashboard go to the Wallet section. You will notice two options for you, Link a credit or debit card, or Link a bank account. So, click the first option if you would like to link a bank card to your account, or the second option if you want to link your bank account directly.
Enter the bank card or bank account information, click Link and your account will be ready to use. Sometimes, Paypal might take a couple of days to confirm your bank or card information, but this usually is a very fast process.
How to link your First Bank Nigeria account?
In Nigeria, First Bank has become the first and only PayPal partner. All the customers that have FirstBank internet banking can open a PayPal account from their FirstOnline account. This will allow them to use their FirstBank debit or credit card to make online payments or related transactions on millions of eCommerce sites around the world. And, all while benefiting from PayPal Buyer Protection.
To begin, enter your password and token into your internet banking account. Then, select "PayPal wallet" and select "Create PayPal Wallet" from the drop-down menu.
Choose the cards you want to attach to your account, as well as which card will be the default. Confirm your online token, create a password and click Agree and Create Account. On FirstOnline, you will receive an automatic confirmation message along with an email verifying the creation of your account.
How to deposit at online casinos with PayPal Nigeria?
With PayPal Nigeria, you can fund your online casino account, without worrying that your bank details will be revealed. This secure method is available at many online casinos in Nigeria, allowing you to make a deposit.
Simply choose the "deposit" option and PayPal as the chosen casino payment method to fund your online casino account with PayPal. The transfer will be handled instantly once you've entered the amount. You can deposit and play right away because there are no waiting periods. This method's minimum deposit amounts vary from casino to casino.
However, when it comes to withdrawals, you can't use PayPal Nigeria, as Nigerians don't have the option to receive money on a PayPal account. This is a bit disappointing, but there is hope that in the future, PayPal Nigeria accounts will not be limited to only sending money.
Why use PayPal Nigeria for online casino and betting?
Security is one of the most compelling reasons to use it for online casinos and betting. Online payments carry a number of hazards, particularly when personal information is required. When depositing or withdrawing money from a betting site, the wallet does not ask for your credit card information. Your betting transactions will also not appear on your bank statements. The ability to pay from nearly any device is appealing to players.
Charges and fees
Anyone over the age of 18 can open a PayPal account for free, as long as they have a bank card to link it to. The majority of personal account services are free of charge for Nigerian users.
For instance, purchasing goods online is free of charge, however, sending money to someone might have some fees. In any case, making a deposit to your online casino using PayPal is free of charge. But, if your account is in one currency and the casino's account is in another, conversion costs may apply.
Is Pay Pal safe to use?
PayPal is very secure, and both buyers and sellers are protected. Customers have a high level of confidence in the business.
To begin, you do not submit your bank account details or any other information besides your account logins and PIN when purchasing using PayPal. As a result, the store cannot see any of your bank details. Playing at an online casino is the same way. They will have no additional information about you except your PayPal account information.
Second, PayPay protects both sellers and buyers against fraud. They provide Buyer Protection, which ensures that in the event of an issue, the consumer is protected. If an item does not arrive or is not as advertised, they will assist the buyer in securing a complete refund. Seller Protection is also available, which prevents sellers from being cheated. The seller is entitled to the complete payment if the seller confirms that the item was dispatched and the buyer claims not to have received it.
Finally, PayPal protects your financial information as well as data exchanged between your browser and their servers with SSL encryption. They encrypt data in transit as well as data that is retained on their servers.