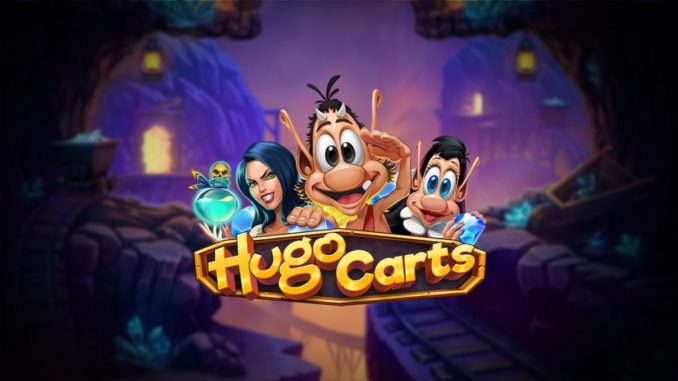 Hugo is in for another wild adventure! Madcap mayhem from start to finish; Hugo must collect as much gold as he can. Joined by his lovely wife Hugolina, they enter the mine, swiftly followed by the not-so-lovely Scylla. It's a bumpy ride. Keeping their hands on the gold may not be as easy as they first thought.
A fast-paced game with a heap of features. A little different from other slot games in the Hugo series, the focus shifts from independent paylines to the entire grid creating a more innovative play. Heightened further by the addition of Dynamic Payways which multiply the number of payways that each spin offers.
The re-spin feature sees characters released in quick succession giving the impression of characters chasing each other, comparable to Mario Carts or Wacky Races. Players can even select who they play as, a nostalgic nod to the original Hugo video games.
Ever since his first appearance at Play'n GO in 2016, Hugo has been a beloved character. With six games now in the series. We've seen Hugo get himself into all sorts of mischief in Hugo Football and Hugo's Adventure. Hugo Carts sees the cheeky troll return to the mines, reminiscent of the first game.
Based on the much-loved Danish franchise, Hugo's vibrant graphics and familiar characters pave the way for a bright future of games. Head of Games Charlotte Miliziano is excited to continue the Hugo narrative.
"Although Hugo Carts is part of a series, this game has been designed to bring something new to the table. However, we've maintained the beloved troll's cheeky character. Let's face it, who doesn't love Hugo!?"
Play now at 22Bet casino Nigeria.