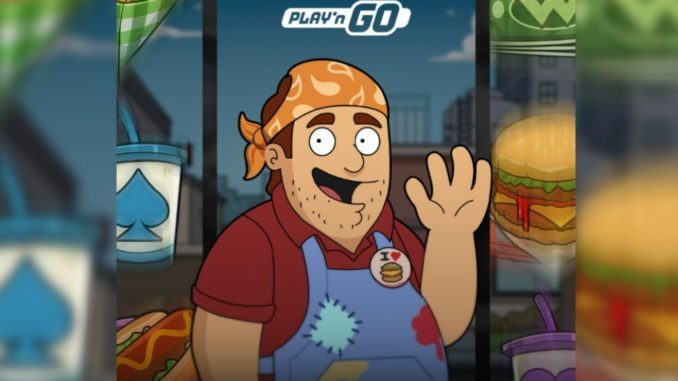 With Fat Frankies, Play'n GO provides gamers with a game they can sink their teeth into.
Fat Frankie has the best food in town, but he wants to make a name for himself in the culinary world. Assist him in demonstrating that his Food Truck has what it takes. The key to success is orders, tips, and reviews. Doesn't it appear to be a piece of cake?
Following the popularity of Play'n GO games such as Tales of Asgard: Freya's Wedding, the company is returning to the comedy genre with the addition of another amusing title to their ever-expanding library.
Players have clear goals in mind from the start thanks to the powerful narrative. The goal of the slot game is to help Frankie establish himself as the top food truck in town. They can achieve this in four different ways thanks to the four bonus features that are triggered during the Bonus Round.
Burgers will adhere to the reels in Burger Bonanza, rewarding a re-spin. This will continue until no more burgers land on the reels, at which point the prize money will be paid out.
In Flip the Tip, players are given three coins to flip into a tip jar; if the coin lands in the jar, the Multiplier is increased. The participants lose the coin if it does not get it into the jar. They'll get that coin back on their three if they get the following coin into the jar. When a player hits the maximum Multiplier or loses all three coins, the round is over.
An animated Frankie appears in Greasy Wilds, spilling oil all over the reels! As a result, one to five Wild reels appear on the grid.
Last but not least, there are the Five Star Free Spins. When the Five Star symbol appears on the reels, the Win Multiplier is increased and two free spins are added.
Head of Games, Charlotte Miliziano said:
"Fat Frankie's is the tastiest game in town. We're in the business of entertainment and this narrative really lends itself to the four features. It's cool to see how Frankie starts out to where he finishes by the end of the game with the player helping him on the road to success.
"Trust us, it was as much fun to make as it is to play. Players will be hungry for more"