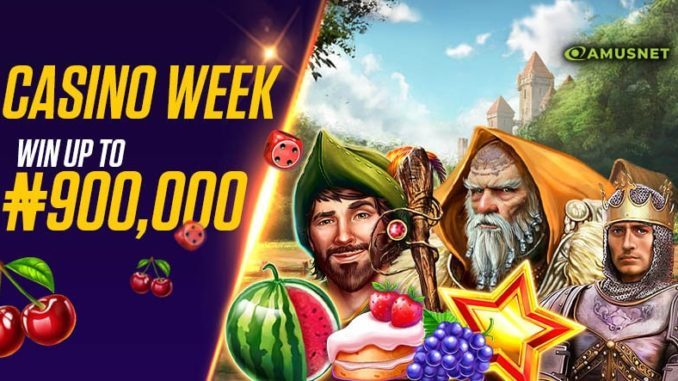 Mozzart Bet invites you to participate in the "Casino Week up to 900K NGN" event, where you can enjoy online casino gaming and have a shot at winning impressive cash rewards. The top prize is a whopping 900,000 NGN!
Discover a diverse range of over 350 new games with various options and five rewards, making this promotion an exciting opportunity for fans of casino games. Plus, Mozzart Bet ensures accessibility with low-data casino options available on all platforms.
The rewards are tantalizing:
1st Place: N400,000
2nd Place: N300,000
3rd Place: N100,000
4th Place: N60,000
5th Place: N40,000
Even more, 10 lucky players will receive N10,000 each, adding an extra layer of excitement to the competition.
Mark your calendars for August 7th at 00:01 to August 13th at 23:59, as this is when the competition takes place. Don't miss your chance to participate and potentially claim one of these enticing prizes.
If luck is on your side and you emerge victorious, you'll receive your well-deserved prizes directly in your Mozzart Bet account on August 14th, 2023.
Remember, all games and bets are eligible for participation in the tournament, giving you the chance to turn every spin into a potential win. Don't miss out on this fantastic opportunity to enjoy a week of exciting casino gaming and the possibility of winning substantial cash rewards. Join Mozzart Bet and let the games begin!