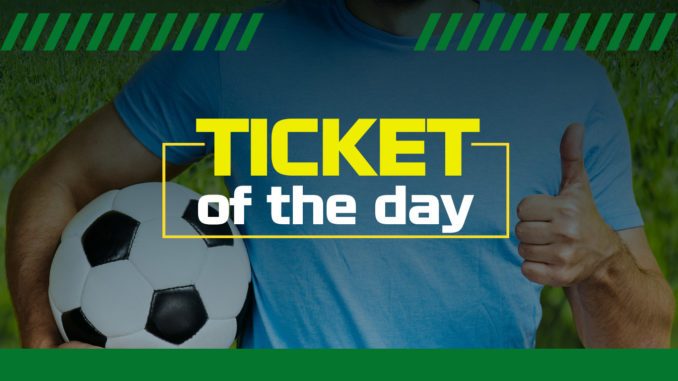 Before another weekend with a maximum offer begins, this Friday we have quite a decent selection. The odds from the ticket were valid at the time of its composition.
Darmstadt – Bochum – gg&ov 2.5 @ 1.75 at Mozzartbet
The newcomer experienced a severe defeat in Munich in the second half of the match with the current champion Bayern. After a goalless first half, the Bavarians hit the net of Darmstadt eight times in the continuation. The guests received a goal every five and a half minutes. A slight justification is that two of their players were sent off in the first half while the host had one player sent off. Bochum suffered a similar fate when they played the Bavarians. They lost 7:0 more than a month ago, which speaks volumes about the difference between Bayern and the weakest teams in the league. This is one of those matches where the points are worth double, both teams will fight desperately for survival, and it's a big question whether there will be room for both next season. Bochum, along with Mainz, is the only team that still doesn't have a win, and it was in Mainz that they took one point in the previous round by equalizing to 2:2 deep into stoppage time. A draw is not in the interest of either team, so we expect a game with many goals.
For gg&ov 2.5 the odds at Mozzartbet are 1.75.
Las Palmas – Atletico Madrid – 2&ov 1.5 @ 2.10 at Mozzartbet
The team from Gran Canaria is in excellent form lately, having won four out of their last six league matches. The returnee to the top flight has increased their points tally to 14 and has settled in the middle of the table. Their only goal is to stay in La Liga and they must be satisfied with how events are unfolding. Las Palmas managed to win their last two away games, first against Villarreal and then against Almeria. Atletico has one game in hand and if we assume they would beat Sevilla, they would now be sharing the first place with their city rival Real and the most pleasant surprise of the season, Girona. As it stands, they are in third place, three points behind Real and the Catalans. The Mattress Makers are on a roll, with six consecutive wins in the league and they are also playing well in the Champions League, although they only took one point against Celtic in Glasgow. It has been a full six seasons since the last clash between Las Palmas and Atletico, with the last time Atletico visited the Canary Islands being in August 2017. The visitors are coming for points that are essential for them to continue the race with their biggest rivals. Along with the away win, we add at least two goals to be scored.
For 2&ov 1.5 the odds are 2.10 at Mozzartbet.
Jagiellonia – Stal Mielec – t1 over 1.5 @ 1.52 at Mozzartbet
The team from Bialystok is playing phenomenally and after 13 rounds they find themselves in second place, just one point behind the leader, Śląsk. They would be first if they hadn't lost in the previous round against Pogoń. At home, Jagiellonia is flawless, with seven matches, six in the league and one in the cup, they have as many victories. Particularly striking is the efficiency in those matches, with Jagiellonia scoring 18 goals in 6 league games, averaging three per game. Stal is a team that finished the previous season ahead of Jagiellonia in the standings, but is now weaker. The team from Mielec is currently in 10th place but in the previous round they created a sensation by celebrating a 3:1 victory against the famous Legia. That triumph came after four consecutive league defeats. It is certain that this is a good warning for Jagiellonia, so we believe they will take the upcoming match against Stal very seriously. The home team's goals are not in question, and at least two should fall, in the guests' net.
For t1 over 1.5 the odds at Mozzartbet are 1.52.
Sonderjylland – Hobro IK – 1&ov 1.5 @ 1.55 at Mozzartbet
The Sonderjylland team is aiming for the Danish Superliga and based on their current performance, they have reasons for optimism. They are currently second behind Aalborg, and these two teams are the main candidates to find themselves back in the elite from next summer. However, the championship is long, there is a playoff to play and possibly a relegation play-off. However, if the team from Haderslev continues to win, they have nothing to fear. Sonderjylland has strung together five victories, and in four of those five matches, they have scored four goals each. Now they are hosting Hobro IK a team that is in an excellent 4th place and should not have problems securing a playoff spot. They have won their last two rounds but both times they played at home. Now they will be put to a much tougher test, especially since they lost to Sonderjylland at their own stadium in the first part of the season with a score of 2:1. Something similar could happen again, so we suggest a home win with at least two goals in the guests' net.
For a home win and over 1.5 goals, the coefficient at Mozzartbet is 1.55.