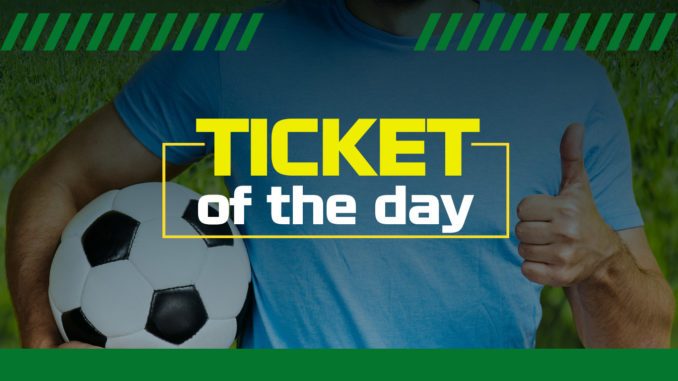 The process of reconciling results is gradually commencing in both the Europa League and the Conference League. This evening, the agenda includes the 4th round of matches in these two esteemed competitions. Please note, the betting odds were up-to-date at the moment the betting slip was prepared.
LASK – Royale Union SG – T2 over 1.5 @ 1.90 at Mozzartbet
The situation in Group E after three rounds is as follows: Liverpool has a maximum of 9 points and is one foot in the knockout phase, while Royal Union and Toulouse each have 4 points, and LASK has not won any points. The Austrians also have their chances, primarily because they will host the Belgians and the French, and only visit Anfield. With two victories, they would have a realistic chance to at least finish in third place and continue competing in Europe in the Conference League. The leader of the Belgian championship holds everything in their hands; the duel with Toulouse in Brussels will probably be decisive, but a victory in Linz would greatly help as well. Royal Union is playing excellently in Belgium, and the Jupiler League is stronger than the Austrian Bundesliga, especially if Salzburg is not counted. In the first duel between these two teams, Royal Union celebrated with a 2:1 victory, and we believe now as well that they can hit the LASK net twice.
For t2 over 1.5 the odds at Mozzartbet are 1.90.
Slavia Praha – Roma – GG @ 1.97 at Mozzartbet
The duel in Prague should only decide the first place in the group since Slavia and Roma will almost certainly move to the next phase of the Europa League. Currently, the Romans are first with a maximum of 9 points from the first three rounds, while the team from Prague has earned 6 points. Slavia has defeated Servette and Sheriff but lost two weeks ago at the Olimpico. That match likely decided the group winner, provided that Slavia does not win more convincingly at their own Fortuna Arena. In their championships last weekend, both teams played on their own grounds; Slavia lost the derby to Viktoria from Pilsen, and Roma celebrated with an incredible comeback against Lecce. The Romans were losing until the 91st minute to the team from the south of the country, but then managed to win through goals from Azmoun and Lukaku. There is no reason for this to be a tough match, the main part of the job these teams have done, so we could expect goals here.
Our tip is Both Teams to Score (GG) with odds of 1.97 at Mozzartbet.
Plzen – Dinamo Zagreb – T1 over 1.5 @ 1.93 at Mozzartbet
Another match is taking place in the Czech Republic at the same time, with Viktoria Plzen hosting Dinamo Zagreb. Fourteen days ago, the Czechs caused a surprise at Maksimir and celebrated a 2:1 victory against Dinamo. Viktoria is convincingly first in this group, having won all three matches so far, and it would be a real wonder if they do not finish first in the group and secure a direct placement in the Conference League's round of 16. Dinamo will try to secure the second spot and then play in the playoffs, or the round of 32, however you want to look at it. They cannot be satisfied with their performance so far; after a convincing victory against Astana, they suffered defeats from Balkani in Pristina and Viktoria in Zagreb, and it seems that their poor results in the Croatian league are not accidental. Viktoria is on the rise, full of confidence, especially after their victory over Slavia last weekend in Prague, so we believe they can once again perform at a high level.
Our suggestion is that the home team will score two goals, and the odds for T1 over 1.5 are 1.93 at Mozzartbet.
Ferencvaros – Genk – GG&ov 2.5 @ 1.75 at Mozzartbet
We will have an interesting resolution in Group F of the Conference League. After half of the competition, three teams have 5 points each, with only Čukarički still without a point. Alongside Ferencváros and Genk, Fiorentina is also in the mix, who will be visiting Čukarički. This is a favorable situation for the Viola, so the duel in Budapest will gain even more significance. Fradi secured an important point in Genk, and knowing that the Belgians did not defeat Fiorentina at home, they are now under pressure to win. The only surprise was that the match in Genk two weeks ago ended goalless since both teams are usually very effective. That is likely to change now; a draw would not suit either team, so we can expect an open game with the intent to win. In such a game, goals on both sides should be expected.
Our suggestion is Both Teams to Score (GG) and Over 2.5 goals, for which Mozzartbet offers odds of 1.75.