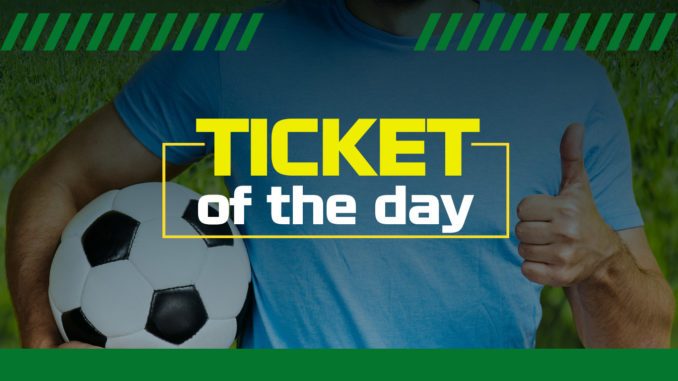 Perhaps today's date suggests that we play four "home wins" in the ticket, but the question is whether such symbolism means anything. Luck is, after all, the decisive factor. The odds were valid at the time the ticket was compiled.
Augsburg – Hoffenheim – T2 over 1.5 @ 1.95 at Mozzartbet
Hoffenheim's footballers have played away five times in the current season and have won all five times. Their victims were Heidenheim, Cologne, Union, Werder, and Stuttgart. If they had been even remotely as successful in their own Sinsheim, they would now be at the very top of the table. As it stands, Hoffenheim is in 6th place and has 10 points less than the leading Leverkusen. They also have one away defeat, which occurred in the second round of the DFB Cup in Dortmund against Borussia. Last week, Hoffenheim lost to the leaders from Leverkusen at their home ground with a score of 3:2, marking their fourth defeat in Sinsheim. They could make up these points in Augsburg against a team that plays solidly in front of their own fans but also concedes a lot of goals. In five matches, Augsburg's net at the WWK Arena has been hit 11 times, and we are convinced that Hoffenheim can score at least two goals, given that they have scored 14 in 5 away games.
For a T2 over 1.5 bet, the odds at Mozzartbet are 1.95.
Lecce – Milan – fr 2 @ 1.65 at Mozzartbet
Udinese dealt a heavy blow to AC Milan in the last round of Serie A. The team from Udine arrived at San Siro without a win in the championship and achieved their first there, thanks to just one goal from the penalty spot. Milan fell to third place, with Inter now six points ahead and Juventus four. Another failure would significantly complicate the title fight for Pioli's squad, so the visit to the south in Lecce is taken very seriously. In the meantime, Milan achieved a significant victory in the Champions League, defeating Paris Saint-Germain at San Siro, and now their chances of advancing to the knockout stage have been revived. Everything will be decided in the last two rounds when Dortmund visits Milan and the Milanese travel to Newcastle. Lecce has been defeated in their last three matches, two in Serie A and one in the cup, but they haven't won since September 22, when Genoa fell at the Via Del Mare Stadium. The situation in the table is still not worrying, all thanks to the excellent start of this team. Lecce is currently in 11th place with 13 points, despite having taken only two points in the last six rounds.
Our suggestion is to bet on the away team to win with an odds of 1.65 at Mozzartbet.
Almeria – Sociedad – fr 2 @ 1.73 at Mozzartbet
The Basques are playing in the Champions League "like veterans." They have beaten Portuguese Benfica twice in just 15 days and are already assured of a place in the knockout phase of the competition. They will compete for the top spot with Inter, as both teams have 19 points after 4 rounds, and neither Benfica nor Salzburg can catch up with them. Now they must improve their performance in La Liga if they want to be part of the European elite next season. That will be a tough task because, in addition to the usual Real, Barca, and Atletico, there is now the fantastic Girona, the current league leader. Real Sociedad is only 7th and is 12 points behind the aforementioned Girona. In the last round of La Liga, Real Sociedad was defeated by Barcelona in an incredible way, conceding a goal in the final seconds of stoppage time after dominating the field for all 90 minutes at Anoeta. They will try to win points in Almeria, the host is the last team in the table and the only one without a win in the first 12 rounds. However, this is La Liga, and there are no guaranteed points in advance. Real Sociedad is the better team, and we suggest betting on their victory.
At Mozzartbet, the odds for an away win (2) are 1.73.
Bournemouth – Newcastle – T2 over 1.5 @ 1.72 at Mozzartbet
Newcastle's defeat in Dortmund has significantly reduced their chances of playing in the Champions League round of 16. They have a chance if they are successful in the last two rounds, playing in Paris against PSG and at St. James' Park against Milan. There is plenty of time until then, including a break, so the most important match is against Bournemouth at the Vitality Stadium. Newcastle has been undefeated in the Premier League since September 2, with 5 wins and 2 draws in their last seven league matches, and in the last round, they handed Arsenal their first defeat in Newcastle. They are currently 6th in the table, but the point differences among the top teams are very small. Bournemouth has different concerns; they don't want to go back to the Championship but are currently in the relegation zone. The Cherries have only 6 points, with only Sheffield United and Burnley behind them. In the last 6 rounds, they have five losses and a win over Burnley, and a week ago, they conceded half a dozen goals at the Etihad from City. Both teams will play openly, as a win is important for both, and our suggestion is that the away team scores two goals.
For T2 over 1.5, the odds are 1.72 at Mozzartbet.