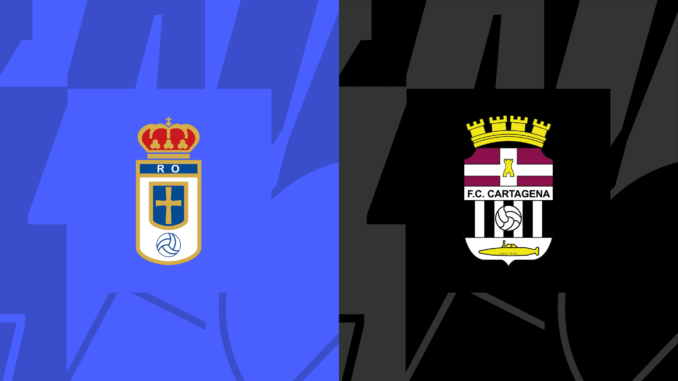 On Monday, the betting options are quite limited, and this time we have analyzed the last match of the fifteenth round of the Spanish Segunda, in which Oviedo and Cartagena will face off. The match between these two teams is scheduled to start at 9 PM.
Oviedo: Seven consecutive matches unbeaten!
Oviedo, in its 97-year history, has won the Spanish Segunda Division five times, but this team has rarely had success in the top tier of Spanish football. Last season, the team finished eighth, yet they were far from playoff contention, as sixth-placed Albacete had eight more points.
The primary goal, of course, will again be to fight for the playoffs, and currently, the former first-division team is in thirteenth place with eighteen points. Oviedo had a disastrous start in the second-highest tier of Spanish football, and coach Alvaro Servera, who was replaced by Luis Carrión, paid the price for poor results. Interestingly, Carrión spent the last two years at the helm of Cartagena, which Oviedo is set to meet in this round.
So far, the thirteenth-placed team has played fourteen matches, recording four wins, four losses, and six draws. However, lately, this charming team has been performing brilliantly, going seven matches unbeaten with four wins and three draws. They also advanced to the next phase of the Copa del Rey after eliminating Manresa.
In their last match, Luis Carrión's squad drew in a tough away game against Zaragoza, ending 0:0. Before that, Oviedo won at home against Alcorcón 2:0. The former first-division team has played six home matches, achieving three wins, two draws, and just one loss. Notably, they have won all of their last three home games.
Lastly, the most recent encounter between Oviedo and Cartagena was played in mid-February this year, where Cartagena won 2:1 on their home ground.
Cartagena: The team that has shown the least in the Segunda so far!
Founded in 1995, Cartagena, in its 28-year history, has not achieved significant results, though it has participated in the Segunda Division seven times. Last season, the team finished in an impressive ninth place, and undoubtedly, everyone at the club was pleased with this outcome.
The primary goal before the start of this year's edition of the second-highest tier of football in Spain was undoubtedly to stay in the top league. However, as things stand now, it's quite possible that we will see this team in the third division next season.
Firstly, it should be noted that Cartagena had a disastrous start in the Segunda, leading to the dismissal of coach Victor Sanchez. He was replaced by Julian Calero, but it seems that this change has not helped the team much.
Currently, the black-and-whites are at the bottom of the table with only six points, which is seven points less than the teams currently not in danger. In fourteen matches, Calero's team has managed just one win, three draws, and ten losses, which is too many.
In their last five matches, Cartagena has not known victory, drawing twice away and suffering three defeats. In the previous round, they faced a heavy defeat at home to Leganes, which was not a big surprise since Leganes is currently at the top of the table and the main favorite for promotion to the top tier of Spanish football.
Regarding away performances, Cartagena has played seven matches away from home, securing one win, three draws, and three losses. This leads to the conclusion that the team plays far better away than at home, where they have experienced all seven of their defeats so far.
Our Betting Suggestions
Without much hesitation, it seems clear that the host is a big favorite in this duel, which is why we strongly recommend playing a home win (1), for which the betting company Mozzartbet offers odds of 1.75.
Looking back at the last few head-to-head matches between these two teams, we find that they were mostly games with more than three goals. It seems likely that something similar awaits us this time, so we recommend trying the over 2.5 goals bet, which Mozzartbet offers at an excellent odds of 2.35.
Finally, it's quite possible that the host will score two or more goals against the recently struggling Cartagena, so we suggest the T1 over 1.5 goals bet with odds of 2.10.