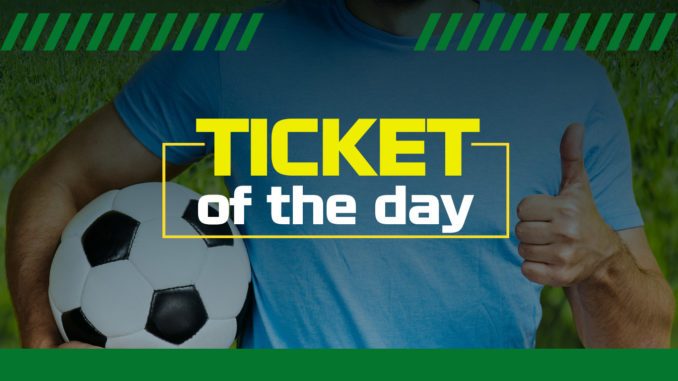 Thanks to the English FA Cup and EFL Trophy, it will be possible to compile a ticket today. The proposed odds and limits were valid at the time of writing the text.
Burton – Port Vale – 1 @ 2.40 at Mozzartbet
Both teams compete in the English League 1, the third strongest tier of football in this country. Currently, they are in a somewhat poorer form, considering all the competitions they participate in. Thus, Burton has been without a win in their last five matches, three in League 1 and one each in the cups, EFL Trophy, and the first match against Port Vale in the FA Cup. All this has reflected on their position in the standings, so Burton is now only 14th, finding themselves in a group of teams that have each collected 20 points. On Saturday, Burton was defeated away at Northampton with a score of 2:0, and that match was decided in the second 45 minutes. In the first match of the second round of the FA Cup away at Port Vale, it ended 0:0, so now a replay is being played, this time, according to the rules, on Burton's ground. This is already the third head-to-head duel between these two teams but the first at Burton's home. In the league, Burton celebrated a 3:2 victory as a visitor, and ten days ago, as we repeat, it ended goalless. Port Vale is in even worse form, especially when compared to the start of the season, so they have been without a win in the league for nine consecutive matches. Their last triumph was recorded in mid-September, almost two months ago.
Burton is expected to win, and the odds for a home win are 2.40 at Mozzartbet.
Accrington – Doncaster – T1 over 1.5 @ 1.95 at Mozzartbet
Here's another FA Cup match, only this time it features two teams from League 2, the fourth tier of football in England. This is also a replay, considering the first match played in Doncaster ended in a 2:2 draw. It was an interesting duel, with Doncaster leading twice and Accrington managing to equalize both times. In terms of the league, Doncaster is currently only in 19th place with 20 points, while Accrington is in a high 8th position, but only with six points more. This is not surprising, as the league is quite balanced and just one series of good or bad results can drastically change the position. These two teams haven't played a league match this season yet, and the last time they did, both teams were in League 1. Doncaster was relegated in the spring of 2022, followed by Accrington, who lost in the last three rounds of the previous season and is now in the fourth league. Accrington is performing better in the league and we expect them to eliminate Doncaster from the FA Cup, or at least to score two goals in the rematch. If they could do it as visitors, they can do it as hosts.
For T1 over 1.5 the odds are 1.95 at the Mozzartbet bookmaker.
Racing M. – Montevideo City – T2 over 1.5 @ 3.00 at Mozzartbet
In the Uruguayan Clausura, we have reached the 10th round. For now, Liverpool is at the top with 22 points, followed by the famous Peñarol with four less, after they played a draw on Saturday in the biggest derby of this country against Nacional. This is a clash of two more capital teams, and it's worth noting that the majority of teams are indeed from Montevideo. The home team, Racing, is in 7th place with a record of 3 wins, 3 losses, and 3 draws, and a goal difference of 9:9. Their current rival, Montevideo City team, is right below them with one point less, but both teams are in the middle of the pack. Racing took only one point in the last two rounds, drawing with La Luz at home and then losing convincingly away at Defensor. Montevideo City is currently in better form, having taken four points in the last two rounds and they are quite adept at playing away. Montevideo City is also a more efficient team than Racing, scoring more but also conceding more goals. We will play on a hunch, and it tells us that the visitors might score two goals on Racing's field.
For T2 over 1.5 the odds at Mozzartbet are 3.00.