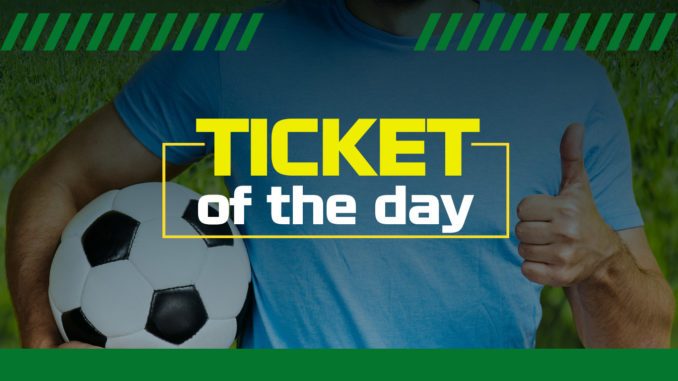 Tonight begins the penultimate round of qualifications for the next EURO, but the qualifications in South America, Africa, and Asia for the next World Cup are also continuing. The odds were current at the time of ticket compilation.
Slovakia – Iceland – 1& 0-3 @ 2.20 at Mozzartbet
With a victory in Luxembourg, the Slovaks made that crucial step towards Germany. They need one more point from the remaining two rounds for a secure placement, and there is no doubt they will achieve it. The match in Luxembourg was of immense importance; had they lost, they would not have depended solely on their own results. However, the goal scored by the young Žilina striker Duris in the second half was enough for three vital points. In the first 8 rounds, Slovakia lost only twice to Portugal and had one draw. Their rival, the Iceland team, is far from qualifying for another major competition and will have to start over when it comes to national football. After qualifying for the World Cup in Russia and the European Championship in France, and then entering the A division in the Nations League, a decline was expected, and now they are back in the second or third tier of European football. They are currently 4th in the group table, but they could end up third or even fifth. The Slovaks will celebrate with their fans the qualification for the EURO, but there won't be many goals.
The odds for a 1& 0-3 goals bet are 2.20 at the Mozzartbet bookmaker.
Montenegro – Lithuania – 1& 0-3 @ 2.00 at Mozzartbet
After the defeat in Belgrade, the Falcons have more than minimal chances of making it to their first major tournament. It's a real pity that players like Jovetić or Savić will never play in a World Cup or European Championship, but that is the fate of quality players from small countries. For Montenegro to reach second place, it is necessary to win both remaining matches, against Lithuania in Podgorica and Hungary in Budapest, and also for Serbia to lose to Bulgaria in Leskovac. Of these three things, the most realistic is Montenegro's victory over the Baltic selection. Lithuania has played another below-average qualification but managed to remain undefeated at home against all teams except Serbia. They took a point from Bulgaria, Hungary, and Montenegro, and they defeated Bulgaria away. That victory will most likely bring them fourth place in the group, so if it's any consolation, they won't be last. Montenegro failed to win in Lithuania, conceding a goal deep in stoppage time, and now they will want to take revenge on this selection. Our suggestion is a home win with a low number of goals.
The odds for a 1& 0-3 goals bet are 2.00 at Mozzartbet.
Bolivia – Peru – under 1.5 @ 2.70 u Mozzartbet
These qualifiers in the South American group will be different from the previous ones, in that as many as six teams will qualify directly for the World Cup, and one will go to the playoffs. Only three teams from this continent could miss out on going to the World Cup, all due to the increase in the number of participants at the World Cup, which will be jointly organized by the USA, Mexico, and Canada in 2026. Bolivia and Peru are currently in the last two positions and will have to play much better if they don't want to be among those three not going to the north of the continent. It was known that Bolivia is among the weakest teams in South America, but Peru disappointed with only one point from 4 matches. However, they had tough opponents, losing to Brazil and Argentina at home and also defeated in Chile. Their only point was won at the start of the qualifiers in an away game against Paraguay, playing to a goalless draw. Bolivia lost all their matches, to Brazil and Paraguay away, and to Ecuador and Argentina in their La Paz. We expect a really tough, typical South American match with very few or no goals at all. Therefore, our suggestion is to bet on 0-2 goals in the match. However for this ticket we are going with a bolder option.
For a under 1.5 goals bet, the odds are 2.70 at Mozzartbet.