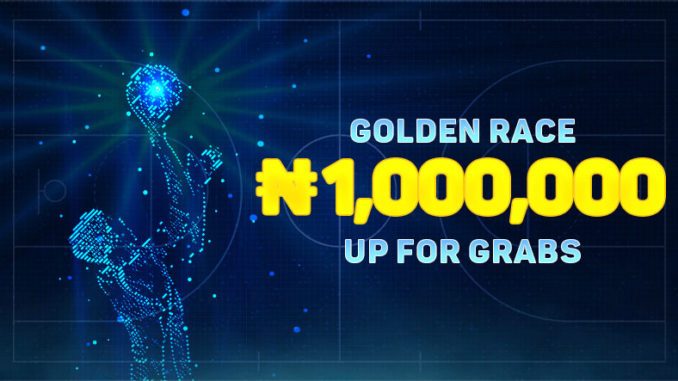 In an exciting gaming event hosted on Mozzartbet, Golden Race Virtuals enthusiasts have the chance to win big with a staggering prize pool of 1,000,000 NGN up for grabs. The tournament, running from November 20th to November 26th, promises thrilling daily rewards and an ultimate global prize for the most successful participants.

To participate, players need to aim for the highest number of tickets and accumulate the most points while enjoying Golden Race virtuals during the specified period. Each day, the top three players will share a daily prize pool of 105,000 NGN. At the end of the daily stages, the global prize pool will see the top three players sharing a whopping 1,000,000 NGN.
The tournament unfolds in four stages, with each stage lasting a day and presenting a new opportunity for players to climb the ranks:
First stage: November 20th
Second stage: November 21st
Third stage: November 22nd
Fourth stage: November 23rd
Fifth stage: November 24th
Sixth stage: November 25th
Seventh stage: November 26th
Additionally, the global stage runs throughout the entire tournament, allowing all players with at least one winning ticket to compete for the global prizes awarded at the end.
To qualify for the competition, players must adhere to specific conditions for their tickets:
Only winning tickets for Golden Race virtual games with a minimum deposit of 100 NGN and minimum odds of 1.35 will be considered.
Tickets must be paid for during the stage for which the prize is awarded.
System tickets are ineligible; only ordinary (non-system) tickets are valid.
Players accumulate points based on the number of winning tickets during each stage, with one point awarded for each qualifying ticket. Daily prizes are then distributed to the top four players as follows:
First place: 30,000 NGN
Second place: 25,000 NGN
Third place: 20,000 NGN
Fourth place: 15,000 NGN
At the end of the competition, the top three players in the global ranking list will receive additional prizes:
First place: 65,000 NGN
Second place: 55,000 NGN
Third place: 45,000 NGN
With an unlimited number of tickets allowed per player, the competition promises an exhilarating opportunity for Golden Race enthusiasts to secure their share of the impressive 1,000,000 NGN prize pool. Get ready to play, compete, and win!