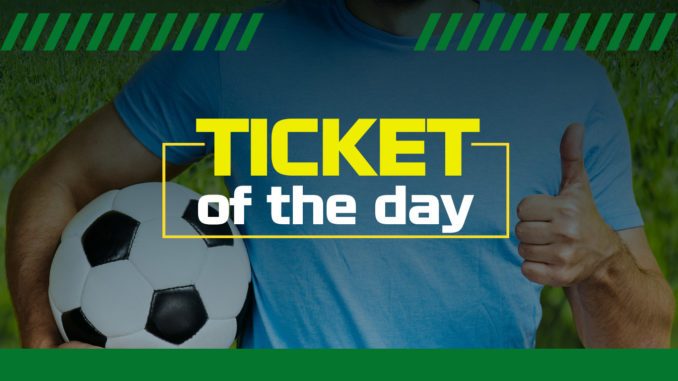 Today, we have some very interesting duels ahead of us in the battle for qualification to EURO 2024, and also in Africa, the qualifiers for the World Cup, which will take place in 2026, are on the schedule. We would like to note that the odds were current at the time of writing the ticket.
Gambia – Ivory Coast – fr 2 @ 1.55 at Mozzartbet
Today in Africa, the second round of the qualifiers is on the schedule, and as part of Group F, Gambia and Ivory Coast will meet. The match will be played on neutral ground, and today's nominal host, Gambia, was defeated in the first round in the match against Burundi (3:2). Ivory Coast defeated Seychelles with an incredible 9:0 in the first round, clearly stating their candidacy for the top spot in this group, the only one that leads directly to the World Cup. The composition of this team includes well-known players who play in some of the highest quality teams in Europe. These include Sebastien Haller, Kessie, Sangare, Ndika, Boli, Aurier… The Gambia selection mainly consists of players who play in average European clubs, so it's clear why, in this group, alongside today's opponent and Gabon, they don't have much to hope for. We believe that Ivory Coast is a much higher quality team.
We suggest a win for them (fr 2) at odds of 1.55 at Mozzartbet
Slovenia – Kazakhstan– 1X&GG @ 2.25 at Mozzartbet
The final match of the EURO 2024 qualifiers in Group H promises to be a true spectacle. Both teams are just 90 minutes away from qualifying for this prestigious competition, and we are certainly in for a very exciting match. Slovenia is in second place with 19 points, while the absolute surprise of this group, Kazakhstan, is at 18 points in third place. The situation is clear: Slovenia needs only a point at home, while Kazakhstan needs a win. Slovenia celebrated a 1:2 victory in Kazakhstan in March and are hoping for a similar result and a huge success this time. In the previous round, they were defeated 2:1 in Denmark, while Kazakhstan secured a win at home against the weak San Marino, triumphing 3:1. Slovenia enters this match as the favorite, but the brave Kazakhstan, who will surely attack from the first moment, should not be underestimated. We believe that an early goal in this match could lead to a very efficient duel.
Therefore we suggest the bet 1X&GG at odds of 2.45 at Mozzartbet
Macedonia – England – 3+ @ 1.50 at Mozzartbet
Macedonia has played bravely in these qualifiers, and it was hard to believe that they could achieve much more, especially against teams like England, Italy, and Ukraine. In seven matches played, they have gathered a total of 7 points, with Malta being the only team they managed to defeat. In the previous round, they were convincingly beaten 5:2 by Italy, while their opponent today, England, was more successful against Malta (2:0). England has long since qualified for the EURO and today we should expect a mixed and youthful lineup, which will be highly motivated to impress the coach. The Macedonians surely still remember the 7:0 defeat at Wembley, so they will give their all to avoid such a scenario again, especially in front of their home fans, who are sure to fill the stadium in large numbers. In our opinion, this match without significant stakes will bring a high number of goals.
So we suggest betting on over 2.5 goals at odds of 1.45 at Mozzartbet.
Levante – Santander – 1X&ov 1.5 @ 1.67 at Mozartbet
In the 16th round of the Segunda Division, Levante will host Real Santander at their home ground. Both teams enter this match following a series of poor results. Levante hasn't won in their last 4 matches, and in their last game, they were defeated 2:1 by Leganes. With 24 points, they are in 7th place on the table, 5 points behind second-placed Sporting Gijon, but with a game in hand. Real Santander is on a streak of 3 losses, significantly distancing them from the leading positions they once held. In the last round, they were defeated at home by Valladolid with a score of 2:3, and it is expected that they will enter this match motivated to break their negative streak and finally earn some points. We believe that the host will not allow the visitors to take all 3 points from their stadium and that we will see at least 2 goals in the match.
We suggest betting on 1X&ov 1.5 goals at odds of 1.67 at Mozzartbet.